Introducing the ultimate solution for staying cozy and content during your relaxation sessions or while indulging in your favorite movies! Embrace the warmth and comfort of the Printed Fleece Blanket from Mugteeco. This remarkable blanket ensures you stay snug and comfortable no matter where or when you use it. Designed to cater to a wide array of tastes, from Fashion Brand, Sports, Movies, Cartoon Characters, and more, it's not just a blanket; it's a thoughtful gift idea for friends and family on any occasion.
Crafted with meticulous attention to detail, the The Nightmare Jack & Sally Fleece Blanket For Bedding Decor is the embodiment of the concept Nightmare Before Christmas, Nightmare Before Christmas Blanket.
Specifications of the The Nightmare Jack & Sally Fleece Blanket For Bedding Decor:
– Constructed from 100% ultra-soft microfiber fleece, featuring vibrant print on one side.
– Lined with an extra layer of fleece underneath for added warmth.
– Resistant to shrinking, ensuring long-lasting quality.
– Imprinted using the hot-transfer printing technique.
The Ultimate Fleece Experience with the The Nightmare Jack & Sally Fleece Blanket For Bedding Decor Fleece Blanket
Elevate your comfort level this winter with the ultimate softness of our fleece blanket. Whether you're curled up on the couch watching TV, engrossed in a good book, or even sneaking in a nap at work, this fleece blanket has you covered. Crafted from high-quality flannel, it guarantees superior warmth and a gentle touch. Additionally, its lightweight design makes it a breeze to store and carry, ensuring you can enjoy warmth wherever you go.
Please note that actual product colors may slightly differ due to variations in viewing devices or photo angles. Your satisfaction is our utmost priority. If there's anything we can do to enhance your experience, please don't hesitate to reach out. Every purchase comes with a 100% satisfaction guarantee. Encountering an issue? Contact us at [email protected], and we'll swiftly address your concern within 12-24 hours.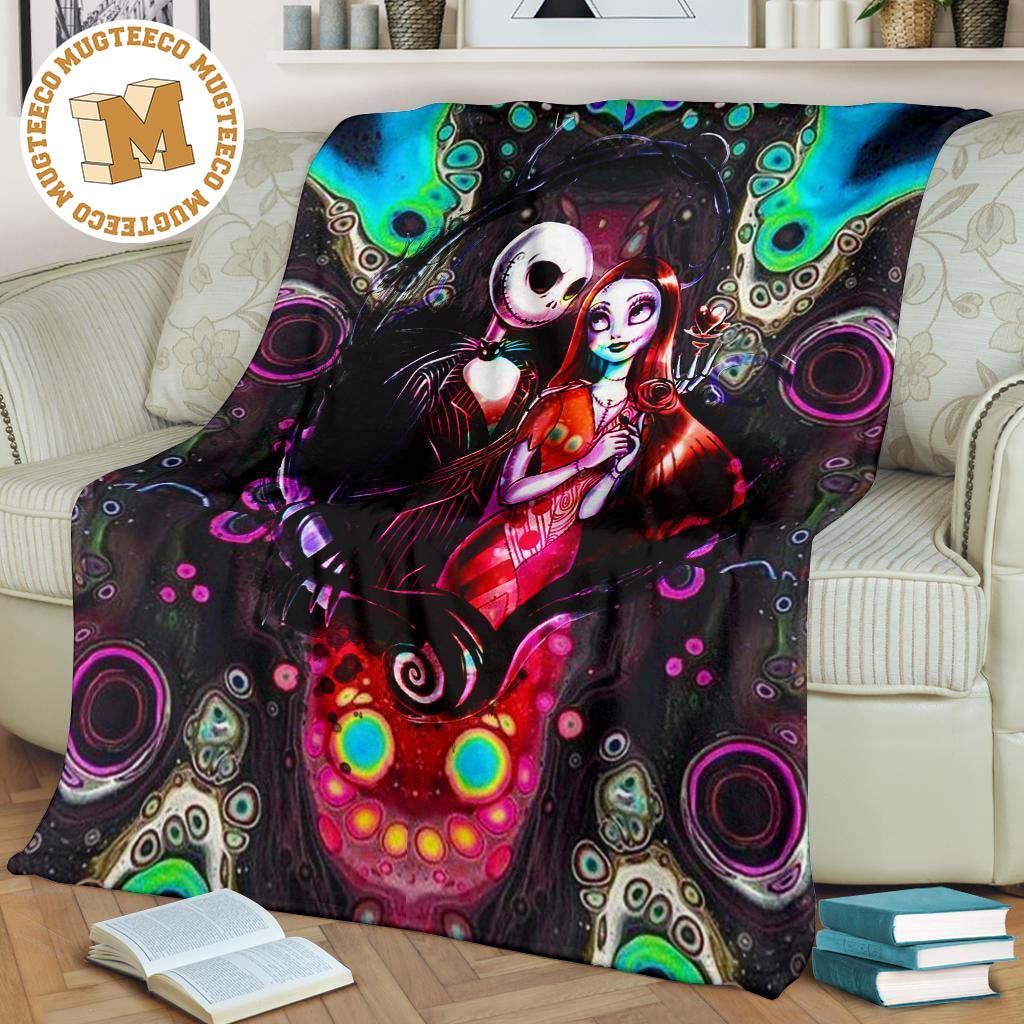 Thank you for choosing us for your comfort needs.