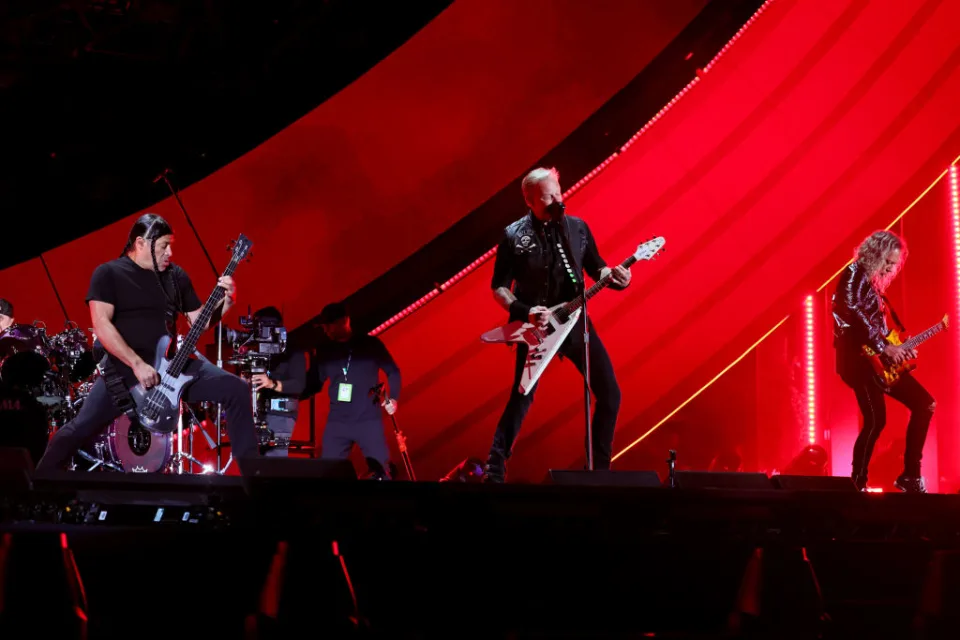 Metallica enthusiasts can anticipate a substantial and captivating experience with the M72 World Tour as it arrives in California. The band has been delivering extensive and dynamic performances, spanning several hours, during the initial leg of the tour. The legendary Thrash Metal ensemble marked their return to the US by commencing the North American leg on Friday, August 4th.
The iconic rock group is scheduled to perform at the SoFi Stadium in Inglewood, Los Angeles on both Friday, August 25th, and Sunday, August 27th. Metallica has been presenting distinct sets on each night of the tour, encompassing tracks from their 2023 album "72 Seasons" and their timeless classics.
Curious about the duration of their performances? Here's everything you need to know:
How long are Metallica concerts?
Throughout the summer, the renowned Thrash Metal band Metallica embarked on a European tour, which notably featured significant performances at the Download Festival. Their initial show at MetLife Stadium on Friday, August 4th, commenced at 8:45 pm and concluded at 11:00 pm, spanning a duration of 2 hours and 15 minutes. Similarly, their performance at Montreal's Olympic Stadium on Friday, August 11th, began at 8:50 pm and concluded at 11:05 pm, maintaining the same duration of 2 hours and 15 minutes.
Metallica follows the practice of delivering distinct sets on each night of their tour stops. This implies that attendees of the first MetLife Stadium show will experience a different setlist compared to those attending the second night's show. As a result, there could be a slight variation in timings based on the specific night you choose to attend.
What time does SoFi Stadium shows start and end?
As indicated on the venue's website, the doors are set to open at 4:30 pm. The actual concert will commence at 6:00 pm. Metallica will be accompanied by two distinct opening acts each night, both performing their sets before Metallica's performance. Drawing from their recent European tour, the band typically took the stage at approximately 8:45 pm for each show. The concerts are anticipated to conclude around 11:00 pm.
>>> Check out more Metallica M72 World Tour Los Angeles Poster here: https://mugteeco.com/product-tag/m72-los-angeles/